Off-the-Shelf or Tailored eLearning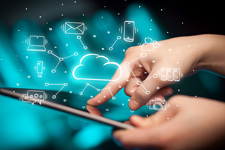 MarkusWorks has developed several organization-wide platforms that can accelerate your organization's adoption of diversity, inclusion and identity intelligence. We have a library of over 40 plus eLearning courses on topics that focus on management, leadership, employee improvement and other soft skills. Our team includes instructional designers, web developers, graphic artists, animators, content developers. In addition, we can develop and customize eLearning to meet your specific organizational needs. Our online learning can be accessed on desktop or mobile devices:
Learning Platforms
eLearning
Micro Learning
Serious Games and Simulations
Mobile Applications
Online Assessments
Micro Websites
THE IDENTITY POST
Markus Works has developed several online formats that promote organization-wide learning on the topics of diversity, inclusion and identity intelligence. The Identity Post is a new blended Learning and Community platform that provides support to learn about and integrate Identity Intelligence at work, home and within the organization. The Identity Post Learning and Community platform helps learners understand and acquire societal and strategic self-awareness and sensitivities to better connect with stakeholders in a world that is hypersensitive about identity. Identity Post components include.
Advisory and Consultative Services
Live Facilitated Workshops
Online Assessments and Tools for Individuals and Teams
Webinars
Podcasts
Independent Learning
Moderated Online Discussions Groups
Continuous Learning Through Gaming and web-based learning applications
Polling and research related to the Identity Post Frameworks
Elements of the Identity Post are modularized so you can also assemble and tailor components based on your needs.
WIN Insights
WIN Insights is a new learning environment that is focused on identity, diversity and inclusion. It provides education, training, and tools to help teams or entire organizations work better, together. WIN Insights is a diversity and inclusion learning platform and resource library that provides information, tools, and functionality that empowers those responsible for an organization's diversity and inclusion initiative to plan and carry out their program's objectives successfully. WIN Insights includes:
Online self-paced and group training
Online professional development resources
Instructor-led training
D&I program planning and implementation resources
Recruiting program planning and implementation resources
Expert-moderated professional networking groups and functionality
Data collection and analysis
Innovative learning strategies that speak to a multi-generational workforce
Program tracking and measurement resources