Develop the mindset needed to succeed in a time of intense identity and cultural tensions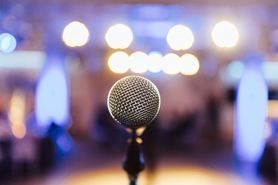 Our global society can move ideas, products, and capital across geographic borders in milliseconds, but it has not meaningfully prepared us to deal with the different belief systems we encounter due to disruptive social change. The 10 Lenses Keynote can help you navigate these challenging times. This engaging learning experience will help you recognize and respond to how the 10 Lenses is affecting you, your organization and community environment. The 10 Lenses is a new solution to help you understand and navigate an increasingly complex, polarized and fragmented society.
"A brilliantly innovative approach to make conscious what is often implicit in the dialog on diversity."
– Dr. Philip J. Stone, Harvard University
Mark Williams will share strategies to help you recognize and better deal with the powerful mindsets that influence identity dimensions such as race, ethnicity, sexual identity, national origin, social class, gender, geography, and generations. Mark Williams is the author of the best-selling business book, The Ten Lenses, Your Guide to Living and Living and Working in a Multicultural-MultiDentity World. The 10 Lenses has been validated by extensive research conducted by the Gallup Organization. During the 10 Lenses Keynote event, Mark and his team will help you understand how your lenses affect:
What you see
How you interpret what you see
The actions you take
The 10 Lenses will encourage colleagues and community members to act based on the strengths of their lenses and avoid the weaknesses. Their participation will help them become more aware of how lenses impact big issues and everyday interactions. The 10 Lenses also shapes national and organizational perspectives about vital issues such as:
Differing perceptions of diversity, inclusion, and multiculturalism
National and regional identity
Conflicted perceptions of diversity, inclusion and citizenship within organizations and the American society
Oppression, stigmatization, "isms," conscious, and unconscious bias
How different individual and groups interpret justice and equal opportunity
Power and privilege within communities and organizations
''The 10 Lenses is so right for us today and for our ever-changing future'' -Tom Cochran, Executive Director, US Conference of Mayors
About the 10 Lenses Keynote
Mark and his team bring the lenses to life. During each lens portrayal, Mark and his team seamlessly blend research, content and multimedia elements. After each interactive audience segment, Mark and his team debrief the experience through small group discussions and a question and answer period.
"Twenty years from now, people will reflect upon this work and cite it as one of the fundamental drivers of successful diversity management."
– Sharon S. Hall, Partner Spencer Stuart executive search consultants
Mark's dynamic and interactive presentation helps attendees learn:
How people develop their lenses
The priority of their preference for each lens
How to recognize which lenses are operating with their colleagues, customers, clients and the community
How to better communicate and work more productively with coworkers and customer, clients and external stakeholders who are using different lenses
"I've used the logic of The 10 Lenses in my talks, education sessions, and keynotes with much success and agreement. The 10 Lenses is a breakthrough in understanding human behavior".- J. Bruce Stewart, Managing Partner, Vitruvian Worldwide and formerly the Acting Director, Office of Diversity and Inclusion, Office of Personnel Management
Who Should Attend?
Human Resource Professionals • Federal, State, and Local Government Employees • Diversity and Inclusion Professionals • Equal Employment Opportunity Professionals • Senior Leaders • Team Managers • Marketing and Sales Professionals • Community Affairs Professionals • Learning Officers • Media Professionals • Community-Based Organization Leaders • Elected Leaders and their Staff